New
Press Release
Photo Gallary
Video Gallary
New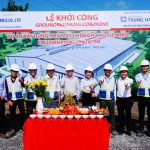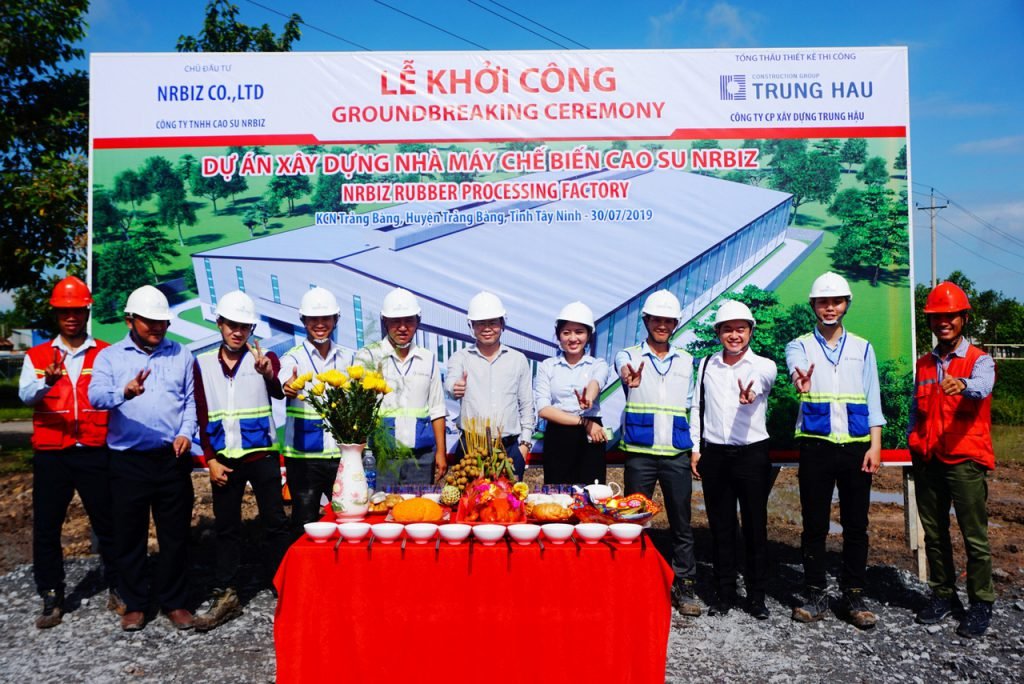 In the morning of July 30/07/2019, Trung Hau has officially launched the construction of CNKU rubber processing project at Trang Bang Industrial Park, Trang Bang District, Tay Ninh Province. CNKU is one of Korea's leading company in production and rubber processing, the company's main product are Rubber SVR10, SVR20, RSS3, SVR CV50, SVR CV60, CSR5, CSR10. With the expansion of the investment market, the company established Business activity in Vietnam is called Nrbiz Rubber Co Ltd, headquarters and factory located in Trang Bang Industrial Park, Tay Ninh Province.
In order to honor and help the studious examples of disadvantaged students of the HCMUTE University, on the morning of May 24th, 2018 Trung Hau Group has combined with Faculty of Civil Engineering to organize scholarships for students. The ceremony was held solemnly and warmly in the university hall, with the participation of representatives of the two sides
On the morning of March 15, 2019, Trung Hau Group solemnly held the Groundbreaking Ceremony to build a production factory for AJ Solutions Co., Ltd in Sonadezi Chau Duc Industrial Park, Suoi Nghe Commune, Chau Duc District, Ba Ria Vung Tau Province. The ceremony was held in a friendly and cohesive atmosphere between the Board of Directors of Investors and Contractors, with partners, guests and employees. AJ Solutions is a Korea FDI enterprise, specializing in manufacturing in the field of apparel. Headquartered and 2 factories in Vietnam, through stable operation and growth, the company decided to invest in building a new factory in Sonadezi Chau Duc Industrial Park in Ba Ria Vung Tau province.
In the morning of September 6, 2019, Trung Hau solemnly organized the Groundbreaking Ceremony of the project to build a Sunkist food processing factory at VSIP 2A Industrial Park, Tan Binh Commune, Tan Uyen District, Binh Duong Province. Sunkist is the global #1 food and beverage USA brand, the most diversified fruits and beverage processing and marketing operation in the world. Fresh & Better International Inc. (FBI) is a Vietnamese & Korean Joint Venture Company who has Sunkist's sole TLA for processed fruit-cut and vegetables. FBI expects this plant base production and business projection shall not only bring Vietnam's agricultural products to the Asian market and global market under Sunkist brand, but also contribute to Vietnamese farmers' lives upgrade in the future.